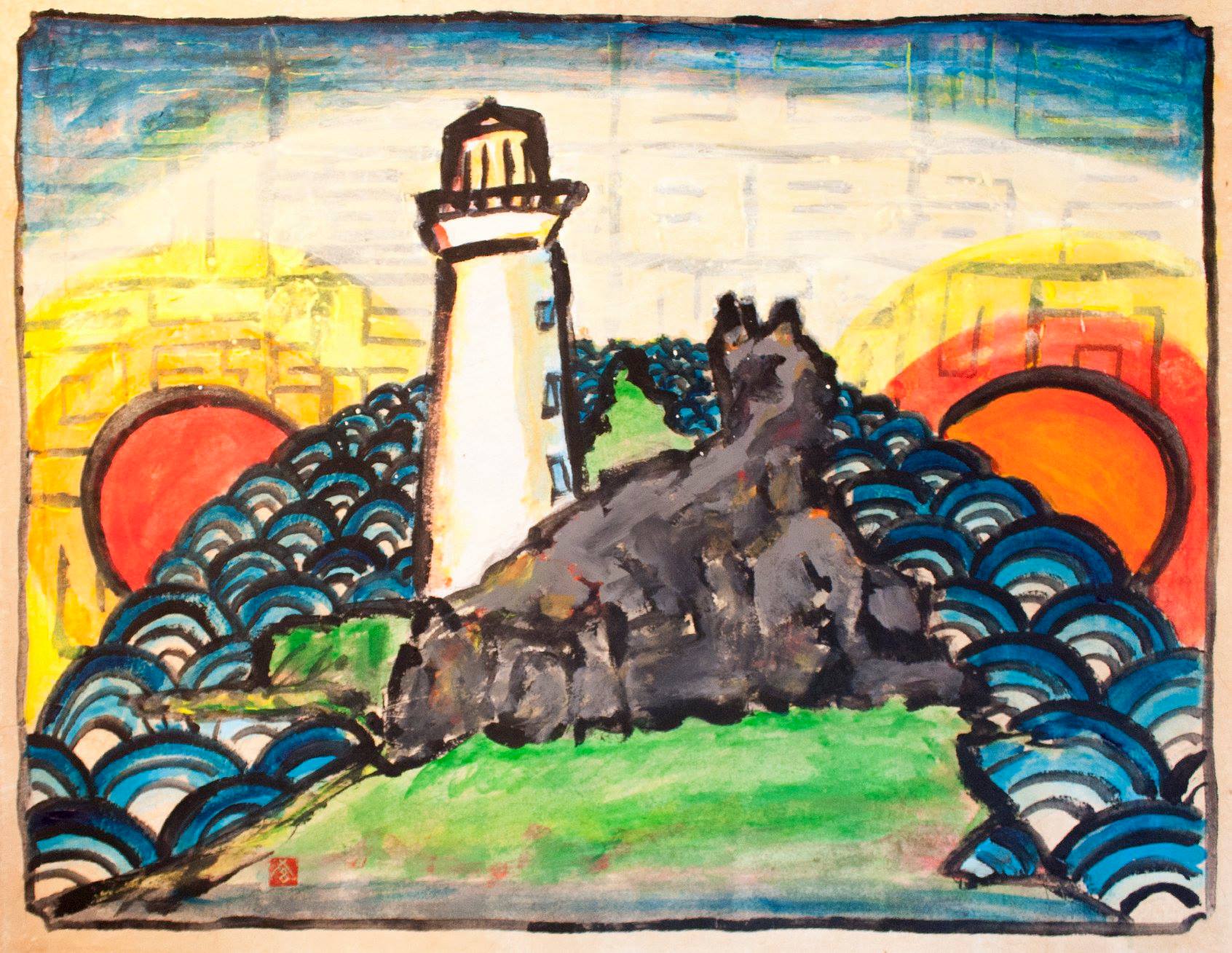 若丸が見守る銚子
銚子の日の出と日の入り。
半島が南に突き出ているから両方見える。
源義経の帰りを待つ犬が7日7晩吠え続けた「犬吠埼」で日が昇り、
8日目に犬の形の岩になってしまった「犬岩」で日が暮れる。
犬の若丸は、今も銚子の一日を見守ってくれている。
A legend of my hometown
A dog has been waiting for a man and barks 7 days.
In the 8th day the stone form dog became.
Inubou Cape gives a lighthouse.
"Inubou" means dog barking.
There is sunrise.
And place of dog stone gives sunset.
"Wakamaru" of the dog is still waiting and protects this place, I believe.